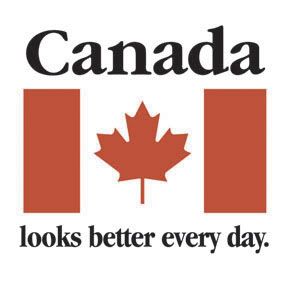 Three days until Canada Day... my most favo(u)rite holiday!!  I've been practicing "the test" but still can't seem to regularly score above 60%.  Hah.
Anyway, get stoked for Trainwreck Tuesd, eh? on Tuesday night!  I'm working on a playlist of the best Canadian jams for Erica to spin for an hour.
Propaganhdi - "Ska Sucks"
Bedouin Soundclash - "When The Night Feels My Song"
Alanis Morissette - "You Oughta Know"
Our Lady Peace - "Superman's Dead"
Avril Lavigne f/ Lil Mama - "Girlfriend (Remix)"
Hot Hot Heat - "Bandages"
Tom Cochrane - "Life Is A Highway"'
Arcade Fire - "No Cars Go"
Barenaked Ladies - "One Week"
Nelly Furtado - "I'm Like A Bird"
Simple Plan - "I'd Do Anything"